Personalized Burnout Treatment Kick-Off Start program
First of all, we encourage your body to receive a shot of energy. Also to stimulate the self-healing process. As a result, treatment helps to recreate a deep sense of inner peace. Next to that, we will analyze how your burnout functions. Also, what is necessary to accompany it towards the recovery.
We use very relaxing treatment techniques which help you to alleviate the physical symptoms of tiredness. So that you can get over sleeplessness, shortage of breath, heaviness, pains and tension. Moreover, receive insights about mental suppression. Also discover main reasons of depletion. Learn to let it go. Above all, get insights what is necessary to go towards recovery.
– Understand & reprocess.
– Recognize & eliminate the main draining pattern.
– Recreate inner peace.
– Find why & what to switch off within you.
– Get better physically. Get in touch
Personalized Burnout Treatment Deep-Cleaning program
Secondly, we help you to carry through the recovery process. For instance, this program works deeper on the roots of your burnout.
In other words, explore and eliminate the conscious and non-conscious information which add up to your exhaust. As the result, discover and heal weak points and blind spots of yourself. Moreover, learn to establish solid base for your well being in the future.
– Know your fundamental life challenges that block your ability to have energy.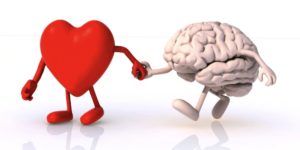 – Reveal & drop-off your underlying semi-conscious motives and defenses that run your life.
– Identify how you give your power away.
– Discover what gives you meaning, purpose & peace.
– Know the values that bring you strength.
– Reveal and Heal – Create your own Healing Hot list of all the negatives, challenges, limitations, bad habits, etc. you want to change. Get in touch
Personalized Burnout Treatment Prevention program
After one has underwent the burnout it is very important to watch the signals of the body. Similarly stress levels are also tend to bottle up. When you notice those signals in time, you can prevent the relapse of the burnout. Due to that, we designed a preventive program to decrease spontaneously appeared stress. Furthermore, you will recharge your batteries to feel better physically.


– Learn to prevent 'when you try it again, but you end up at the result that you did not want to be'.
– Prevent the circumstances that are draining you.
– Get out of being stuck in your job or your relationship.
– Give up staying broken after you've been through a rough life & you want a better life.
– Get unstuck.
– Moreover, keep the change.
– Next to that, Clarify your uniqueness and gifts you offer yourself & others.
– After all, learn to sustain a better lifestyle & the right energy level.
– Get also tested for missing nutrients, which may help to keep your energy level.
Get in touch