Ditch Burnout at the Speed of Light
If you are undergoing the burnout, a thought may pop up how on earth will I get over it? How will I ever have more energy considering in the stressful circumstances that I am at? Burnout coaching programs will tackle it all with immediate results.
If you are an employer you may question: how long is it going to last? How much money is it going to cost and what is going to be the outcome?
At the end of the 12 weeks round the client as well as the employer have full clarity:
-IF and HOW reintegration and recovery is possible.
-How long is this process going to take.
-What is necessary and which steps to take.
-How to proceed further
Our company offers the unique program, which tackles burnout directly on multiple levels (physical, emotional, mental) and guides our clients towards immediate results. Moreover, we guide clients to establish good and clear communication about the progress with the Company doctor, General Practitioner, Psychologist and Employer when necessary.
How our BURNOUT COACHING program is different from Psychologist's and GP's Consultations
When one has a burnout, having a conversation can already be a trigger feeling 'too much' to handle. Talking is not the only key towards results. Our clients report that at psychologists practice one will hear some theory about burnout, will get aware of reasons that caused it and describe the issues. They Also get encouraged to take multiple breaks per day. They feel that is not enough and they are not grasping back to their energy resources. At GPs consultations they usually hear one has to take time some time off and sit out the condition. But what if you took that time off already, and you talked already, but still get up exhausted after 12 hrs of sleep?
What we do, is we apply direct techniques that give relieve to the exhaustion and depleted nervous system to initially get and feel that break in the first few sessions already. Then we start digging deep with conversational methods to find the triggers, to understand root causes of this condition, so that one can decrease the load directly. Moreover, we guide clients to get insights how to support their health naturally, as burnout hits usually not only emotional body but the whole body chemistry. All in all, we strive to increase resilience for the existing load and get one back to full functioning as soon as possible.
Sessions are very personally designed. It may include physical relief techniques which help the nervous system to tune out of the 'alarm mode', breathing art, movement, mindfulness techniques and tactics, transformation coaching and mental reprogramming, systemic work and integrative verbal processing techniques which help to relieve mental and emotional states of stress.
Our clients give feedback that these programs worked on much deeper level than any other consultations that they ever had. It gave the changes that they looked for. You are also worth this! Shorten the search. Sign up for 12-week-BURNOUT TRANSFORMATION one-on-one program directly.
What can You Expect from Personalized Burnout Coaching Program
Our Advanced Burnout Coaching program is very much result oriented.
First of all, we encourage your body to receive a shot of energy. Also to stimulate the self-healing process. As a result, coaching program helps to recreate relaxation and deep sense of inner peace. Next to that, we will analyse how your burnout functions and help you to enhance self insight and clarity of what is necessary to you. We strive to teach you to increase resilience for the existing load, explore personal and professional goals. Also, to reprocess the past and to find out what is necessary to accompany you towards the recovery.
Secondly, we help you to carry through the recovery process. In other words, explore and eliminate the conscious and sub-conscious information which add up to your exhaust. As the result, you discover and heal weak points and blind spots of yourself. Moreover, one learns to increase assertiveness and establish solid base for your well being in the future.
We use very relaxing coaching techniques which help you to alleviate the physical and mental states of tiredness. Moreover, you receive insights about mental and emotional suppression and process directly. As the result, you learn to drop stress, to get over sleeplessness, shortage of breath, heaviness, pains, tension and stressful thoughts. Above all, you discover main reasons of depletion and learn to let it go.
After one has underwent the burnout, it is crucial to learn to watch important signals of the body. Similarly to previous experience, stress levels are also tend to bottle up. Finally, one is encouraged to notice those signals in time and to prevent the relapse of the burnout.
In the weekly energy and power boosting sessions you learn to:
– Understand & reprocess.
– Recognize & eliminate the main draining pattern.
– Recreate inner peace.
– Find why & what to switch off within you.
– Get better physically.
– Know your fundamental life challenges which block your ability to have energy.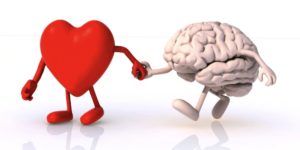 – Reveal & drop-off your underlying semi-conscious motives and defences that run your life.
– Identify how you give your power away.
– Discover what gives you meaning, purpose & peace.
– Know the values that bring you strength.
– Reveal and Heal
– Learn to prevent 'when you try it again, but you end up at the result that you did not want to be'.
– Prevent the circumstances that are draining you.
– Get out of feeling stuck in your job or your relationships.
– Give up staying broken after you've been through a rough life & you want a better life.
– Get unstuck.
– Moreover, keep the change.
– Next to that, Clarify your uniqueness and gifts you offer yourself & others.
– After all, learn to sustain a better lifestyle & the right energy level.
– Create the Hot list of all the negatives, challenges, limitations, bad habits, etc. you want to change and learn to transform it.
– (Optional) Get tested for missing nutrients, which may help to keep your energy level.
Program Language: English or Dutch
Location: Koninginnegracht 28, 2514AB The Hague
(Additional option online: from the 7th week hybrid in-person combi online consultations now available)
Program price: is 3600 excl. VAT (BTW)
Business Deductible invoices
Start: immediately