Wat is craniosacraal therapie?
Craniosacraal therapie (CST) is een zachte handmatige (hands-on) therapie die het natuurlijke vermogen van het lichaam voor genezing verbetert. Bovendien is het al jaren aangetoond dat CST effectief is bij de behandeling van een breed scala problemen. Zodat deze problemen van verschillende aard zijn zoals fysiologische en biomechanische.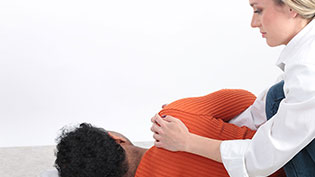 De beoefenaar van de Craniosacrale Therapie in Den Haag moedigt het lichaam aan om beperkingen op te heffen zodat problemen worden opgelost. Bij CST volgt de therapeut de reactie van het lichaam om een klacht te verlichten. Deze voorzichtige aanpak zorgt ervoor dat de methode veilig en effectief is.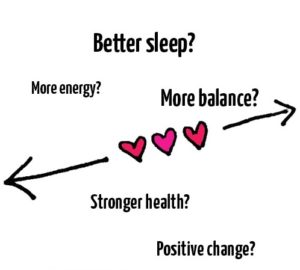 Waarom voor Intelligent Bodywork kiezen?
Meerdere lichamelijke klachten worden niet volledig verholpen door de reguliere behandelingen. Toch wordt het grijs-gebied tussen lichaam en psyche niet is aangepakt. Maar wat ligt daar eigenlijk? Ons doel is om dit grijs gebied samen met u te onderzoeken en aan te pakken. Zodoende uw zelfhelende vermogen te activeren.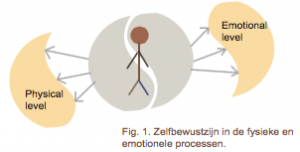 Anders voelen
Iedere fysieke klacht heeft stress aarde. Met behulp van onze behandelingen verbetert patiént de slaap kwaliteit, krijgt meer energie, lichamelijke klachten, pijnen worden behoorlijk verminderen. Bovendien helpen wij u te onderzoeken waarom stress in uw lichaam weer ingeschakeld wordt.
Inzichten krijgen
Vele gezondheidsklachten geven geen verschijnselen van pijn, terwijl uw lichaam de spanning draagt en de vermoeidheid terugkeert. Na een behandeling kunt u ook inzichten krijgen. bijvoorbeeld: wat zijn mijn patronen? waar zit ik vast? waar moet ik heen? hoe los ik het op? Onderzoek verrassende antwoorden en inzichten met craniosacraal therapie in Den Haag.
Contact
Professioneel en ervaren therapeut leert je de blokkades en vermoeidheid los te laten namelijk door de therapeutische lichaamsgerichte behandeling. Dat helpt je met de onderhoud van het lichaam en werkt preventie tegen stress, uitputting en pijnen.
Vergoedingen zijn mogelijk vanuit uw aanvullende verzekering. Controleer uw dekking via www.lvng.nl
Neem contact op via een contact formulier of bel/sms/whatsaap de therapeute direct op 0616863282.
Voor welke klachten?
Lichamelijke klachten
Hoofdpijnen, migraine, duizeligheid, hoge bloeddruk krampen in de buik (PSD), kortademigheid/ astma, ontstekingen (reuma, blaas, bijholtes), menstruatie/menopauze, allergieën, chronische klachten.
Spanning en pijn
Zenuwpijn, whiplash, gewrichts- klachten (elleboog, pols, heup, knie, enkel), stijfheid in de nek, schouders en rug, verkeerde houding etc.
Stress en burnout
Uitputting, vermoeidheid en burnout, slapeloosheid, stress.
Preventie
Wij bieden preventieve maatregelen om complicaties van ziekten te voorkomen. Deze in een zo vroeg mogelijk stadium op te sporen. Sneller herstellen na de operatie of ont-stressen voor de operatie.
It didn't seem that I had much stress in life, or tension in my body, but my body was braking with chronic bowel inflammation with a lot of abdominal pain and blood in the stool. I was regularly under the treatment of the specialist and used medication, it seemed to help periodically, but after a break of few months I was falling back into the same over and over again.
I accidentally got referred by a friend to Intelligent Bodywork seeking for relaxation. It was like discovering a new world for me: it has shown me the corners of myself that I have never even dreamed of having. Those inner discoveries didn't seem to have something concrete to do with inflammation (I learned to fall into 'helplessness' and allow myself to feel it). As a result I'm free from symptoms for 1.5 year already.
After a skull injury I was diagnosed with a compression between 3-4 neck vertebra, though I had pain radiation in half of the body. I visited from neurologist till every possible therapist I could – yes I got a diagnose, but regular treatments didn't help or it made pain it worse. By Vytaute Babone I received cranial and neural therapies, which made me want to live again. Today I can function with minor symptoms and sometimes return for prevention.
– Anthony J.
Vergoedingen
De therapeut heeft  meerdere HBO opleidingen gevolgd in het behandelen van pijn, lichaamsklachten en stress gerelateerde klachten zoals burnout. Ze voldoet aan de eisen van alternatieve gezondheidszorg en heeft de HBO diplomas in Medische kennis. Tevens heeft ze de Psychosociale Kennis volgens  de PLATO/CPION eisen die  vergoedingen vanuit uw zorgverzekeraar mogelijk maken.
Zorgverlener AGB-code
Praktijk AGB-code
RBCZ beroepsbeoefenaren in de complementaire zorg (artsen en therapeuten op Hbo-niveau) registratie
www.rbcz.nu
LVNG (Landelijke Vereniging Natuurlijke Geneeswijzen)
registratie www.lvng.nl
KvK registratie Intelligent Bodywork
BTW registratie
De behandelingen vallen onder Complementaire en Alternatieve Zorg/ Natuurgeneeswijze. Dankzij de licenties wordt de zorg door de meeste verzekeringsmaatschappijen vanuit de aanvullende zorgverzekering vergoed.
Het is NIET verrekend met uw eigen risico.
Neemt u a.u.b. even contact op met uw zorgverzekeraar om te informeren of u het juiste zorgverzekerings pakket en de juiste dekking heeft.