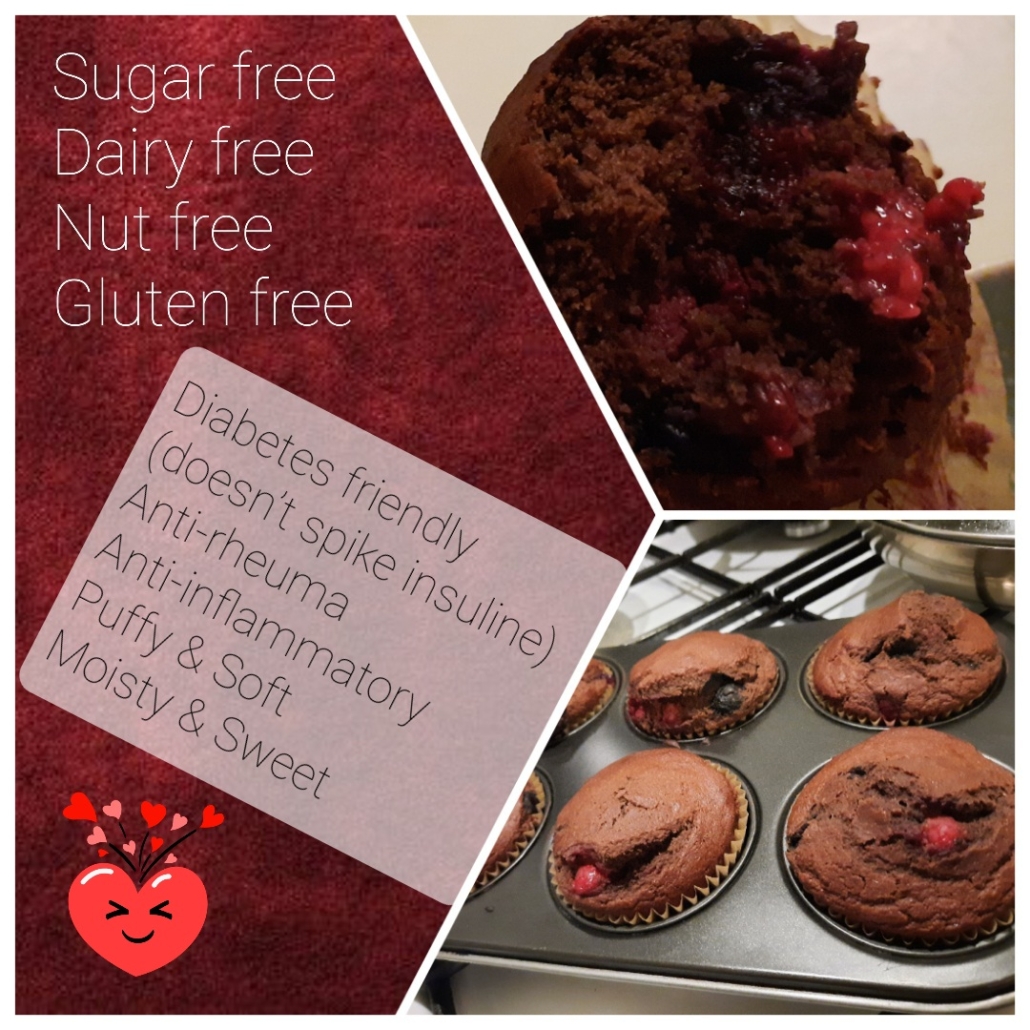 This fantastic recipe is sweet, has some carbs, but doesn't give the insuline peak in comparison to regular wheat-sugar muffins. It's great for people who are holding on sugar-free diets and want something tasty! These muffins will prevent damage if you work on healing your inflammatory joint problems, if you have sensitives intestines such as IBS, skin issues (such as acne or eczema), insuline resistance or diabetes. Moreover, it's great if you want to and prevent adrenal fatigue, sugar rush, decrease tiredness and follow burnout healing journey. It is sugar free, gluten free, nut free and dairy free! Enjoy!

Ingredients:
3 ripe banana's
3 eggs
2 tea spoons green stevia
100 ml (raspberry)-agave syrup (or even healthier Maple/Ahorn syrup)
2 table spoons of melted coconut oil (or 50g of butter)
I firstly scrool the eggs through the blender, then add the rest above mentioned. This is the liquid mix.
You can of course do regular yellow agave, but I prefer raspberry-agave. Still, green stevia is necessary, as it expresses it's taste more when added!
In a separate bowl I mix dry:
1 table spoon of cacao powder
1 tea spoon (15g) of baking powder
1,5 cups of Buckwheat flour
Blend it well. Dry mix has to be as large as the liquid mix. See if you need some extra flour. End mix should feel more like puree, but not like a smoothie. Your raw mash should be tasty and sweet, otherwise muffins will taste like bread when baked. If it lacks sweetness, add a little more agave syrup. If the end mix doesn't have enough colour you can add extra half spoon of cacao, but do not overdo it, as cacao will beat sweetness with its bitterness.
12 table spoons of frozen berries (one spoon for each cup of muffin) 🙂
Cover the bottom of the 12 baking cups with the blend. Then add Frozen Berries (the best if their are a little sour, gives better taste as it beats strange taste of stevia), and the cover the rest on top with the blend.
Preheat the oven maximally, but bake on 170°C with ventilation till it gets it's shape. Last 10 minutes bake without ventilation. Baking time is around 30min.
Alternatives:
If the berries are not sour and only sweet, add 1 table spoon of fresh lemon to beat bitterness of stevia, (though it will change the colour of muffins to the lighter).
If you do not tolerate eggs, you can substitute them with flax seeds. Flaxseeds have to be broken fresh and added to the dry mix. In that case, add approx. 100ml soy or coconut milk to the liquid mix.
If you do not like bitterness of cacao or try to avoid it for other reasons, you can substitute it with carob powder. The colour of muffins will be lighter and the result will be even sweeter! 🙂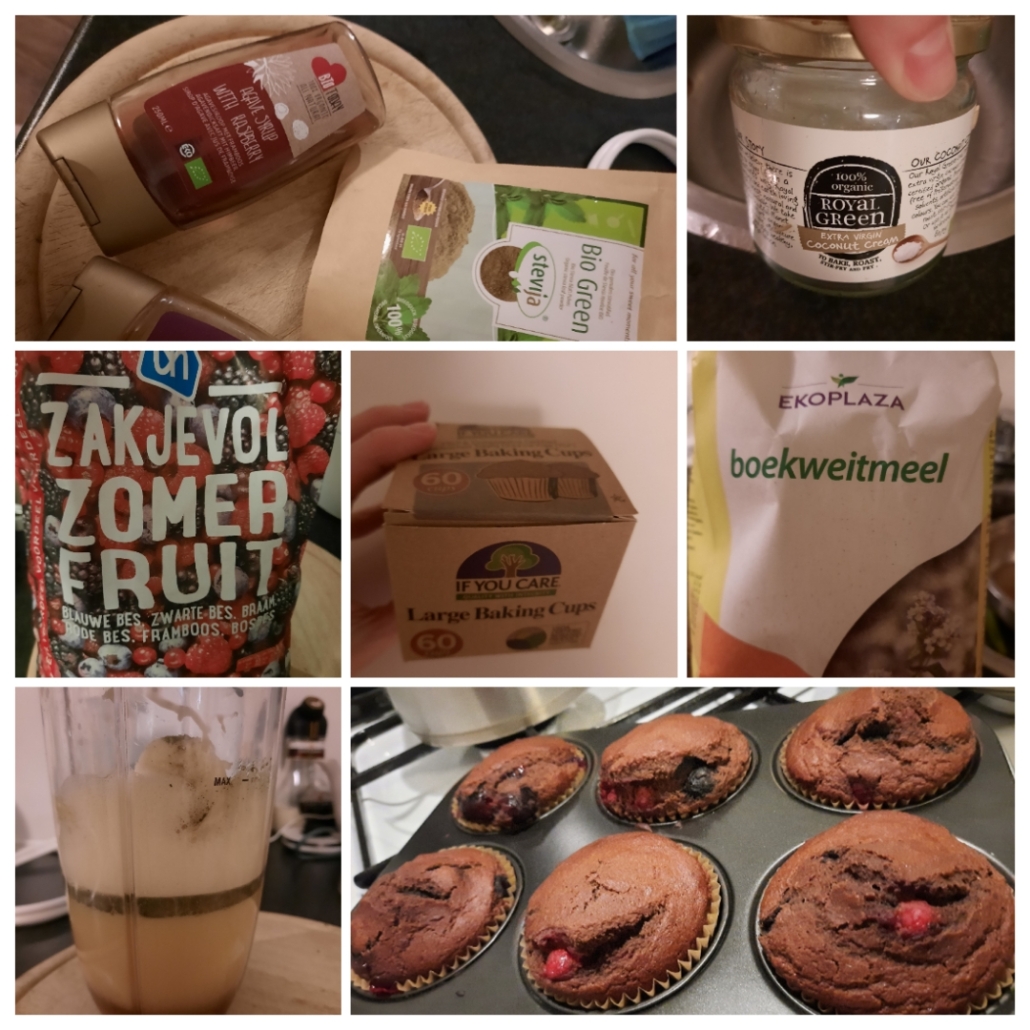 Enjoy!
https://www.intelligentbodywork.nl/wp-content/uploads/2021/03/20210316_220958.jpg
883
1072
Vytaute Babone
https://www.intelligentbodywork.nl/wp-content/uploads/2017/02/klokgoed1-300x255.png
Vytaute Babone
2021-03-16 20:39:04
2021-10-20 17:04:47
Anti-inflammatory Chocolate Muffins